KC Robotics is a recognized leader in robotic automation, and robotic system integration since 1990. We help manufacturers find the right solution to maintain their competitive edge. KCR Redline systems provide intelligent designs, formed by decades of application specific knowledge and experience. Our pre-engineered robotic systems provide fast implementation, enhanced production efficiencies, and flexibility.
KC Robotics Redline Systems
KC Robotics Redline Systems are pre-engineered, pre-assembled and shipped nearly ready to run. This combination delivers the most flexible, and cost effective options to integrate robotics into your processes. KC Robotics offers Redline Systems for Arc Welding, Material Removal / Grinding, Cutting & Trimming, and Machine Tending.
KCR Redline Arc Systems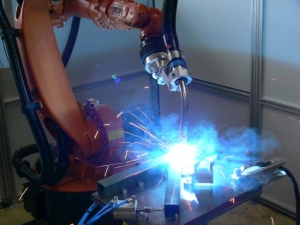 KCR Redline Cut/Trim Systems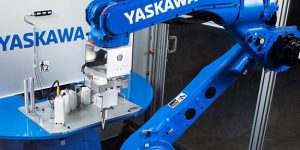 KCR Redline EZ-Load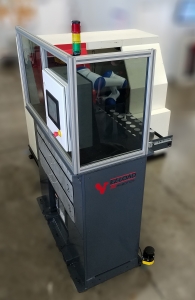 KCR Redline Grind System