Robotic Solutions for Consumer Products Manufacturing
Let KC Robotics show you the benefits of flexible robotic solutions for greater efficiency and productivity.
Talk to a certified integrator
More production
Fewer worries
Are you looking for higher production speed and lower operations cost?
KC Robotics can improve the profitability of your production chain with consumer products manufacturing robotics for assembly, material handling, electronics testing and press tending. We are committed to making your manufacturing process more efficient, producing higher quality products and with fewer worries.
Talk to a certified integrator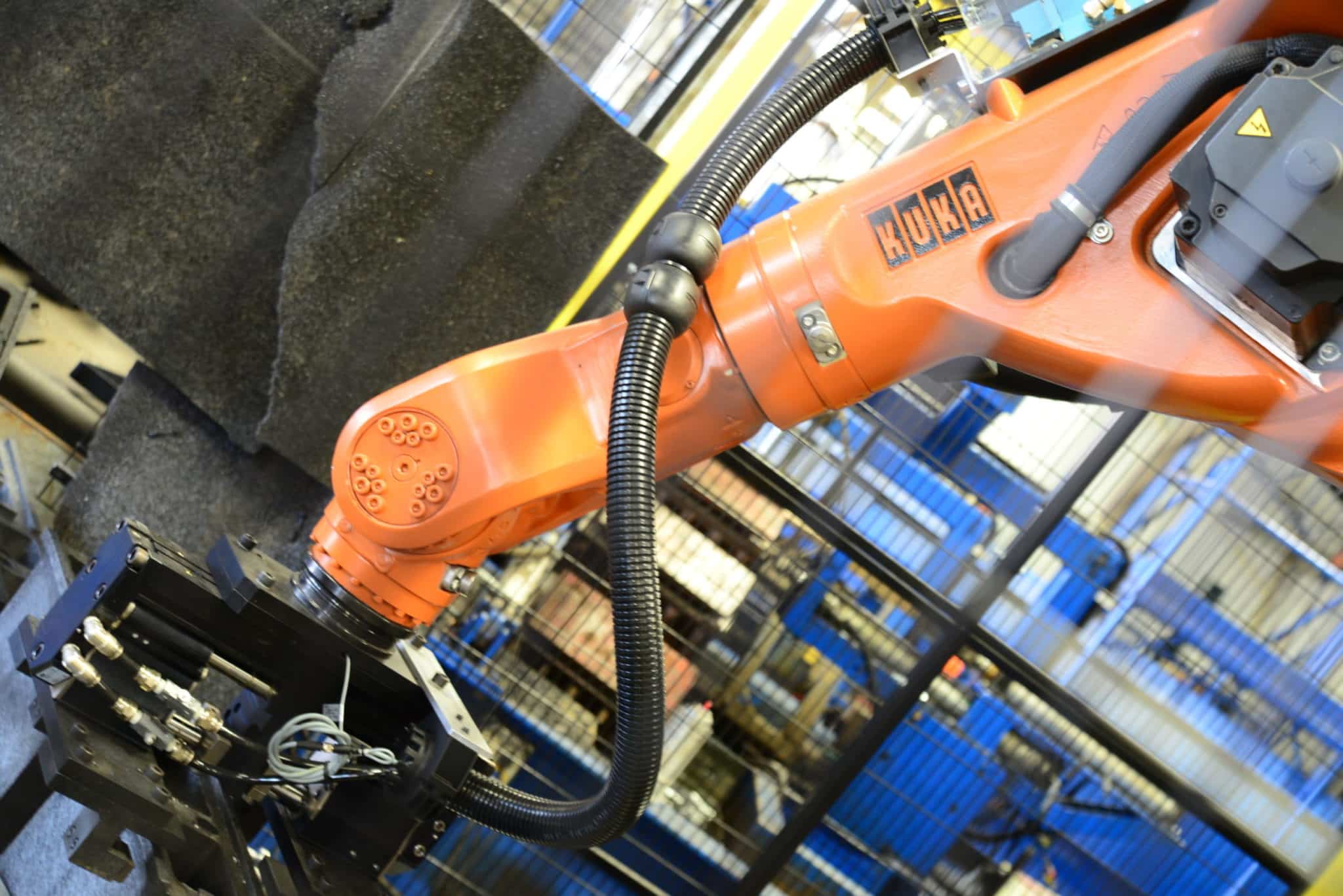 Manage your risks with safe, proven robotics solutions
We understand the uncertainty and risk that comes with adopting new automation, which is why we prove out the viability of each project before we begin.
Talk to a certified integrator
Why KC Robotics?
RIA Certified Integrator - Over 30 years' robotics experience - Knowledgeable engineers
Engineering
SolidWorks Design
Robotic Simulation
Offline programming
End of Arm Tool Design
System Design
Integration
Controls
HMI (Human Machine Interface)
FANUC, ABB, KUKA, Yaskawa Robots
Robotic Safety Solutions
Robotic Programming
System Runoff
Return on Investment (ROI)
Provide solutions that deliver return on investment
Prove system viability during Engineering Design
High optimization of customer resources
Lower operations costs
Flexibility
Speed
Better quality control
Employee safety improvement
Fewer employee injury claims
Reduced scrap rates
Utilize latest technology
Tooling
Custom tooling designs
Flexible fixtures
3-D CAD CAM tool design & build
Proven designs
Easy to load tooling
Wear-resistant materials