Careers
We're always looking for talented individuals who want to join our team.

Fill out the form below to apply and tell us more about yourself.
Learn more about KC Robotics
Collaboration, creativity, trust
Are you ready to make a difference in the world of industrial automation? Contact us now. KC Robotics is growing.
As an employee of KC Robotics, you become part of a team of professionals who are guided by the principles of collaboration, creativity, trust, and a sense of ownership. KC Robotics is dedicated to employee growth through training and mentoring. We are committed to promoting employees from within, and we are enthusiastic about making the work-day fun as well as productive.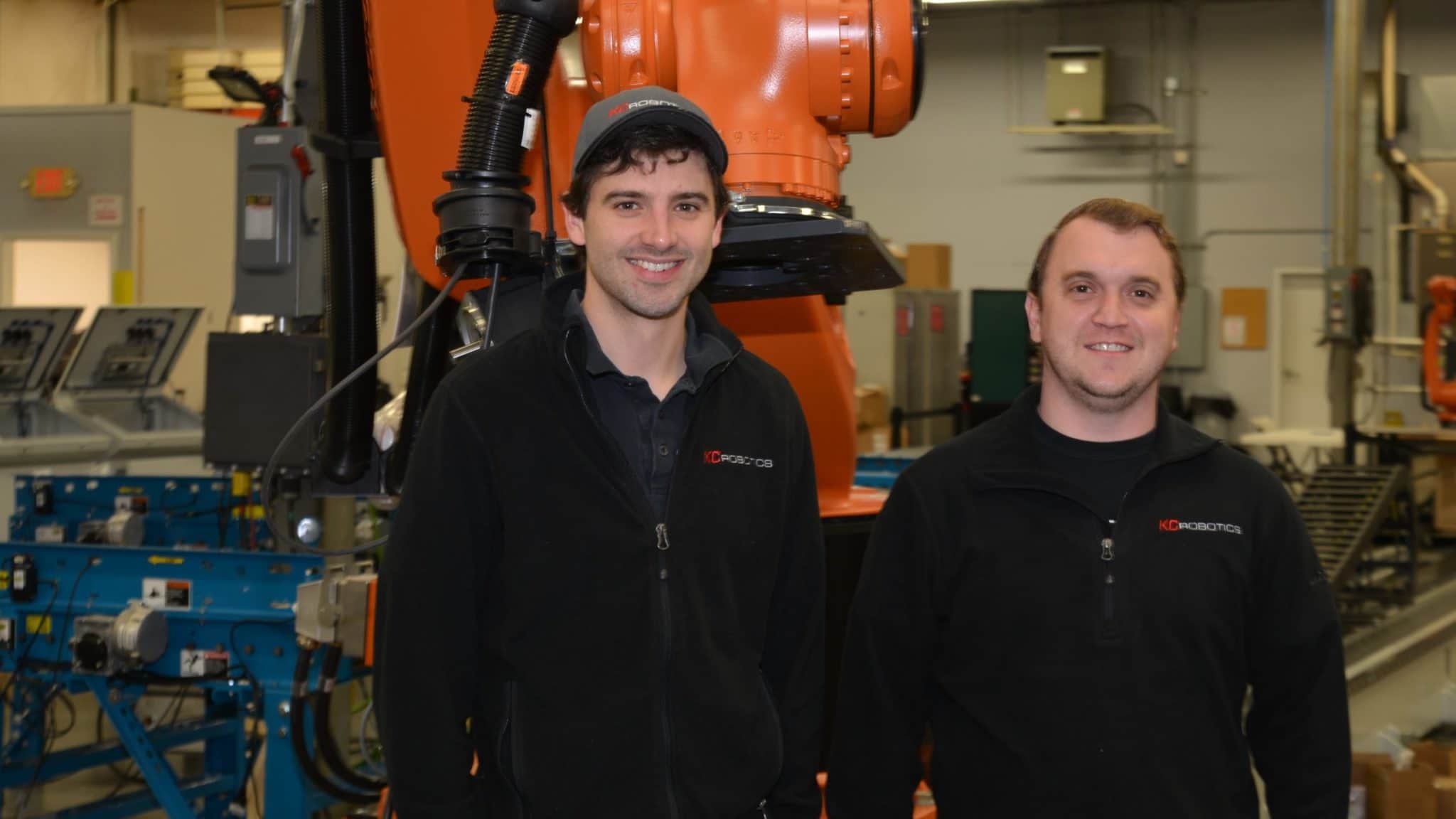 Join our team
KC Robotics is growing. Use the Contact Form below to tell us about yourself, even if the job descriptions do not fit your qualifications. We may be interested in creating a position for you.
Controls Engineer
Are you an electrical engineer who wants to tinker, program and work with robots? Join the KC Robotics engineering team. We utilize innovative technologies and creative problem solving to build custom automation solutions.
Senior Mechanical Engineer
The Mechanical Engineer provides mechanical designs for the development of processes and automation systems, acts as primary mechanical engineering expert, and maintains communication with customers, sales and project managers.
Robotic Technician
Robotic Technicians assist with automation projects, including system builds, basic programming, and installation at customer sites.  They provide technical expertise in the shop and on field service calls.
Mechanical Engineer I
KC Robotics is looking for a Mechanical Engineer with 0-2 years of experience to design and engineer automation tooling and fixtures. This is a great opportunity for a young engineer interested in robotics.
Assembly & Fabrication Tech
An Assembly & Fabrication Tech helps fabricate, build, setup and install robotic automation systems.
Machinist II
can operate CNC machines and manual machines to fabricate parts for robotic and automation systems. The Machinist programs, runs and maintains CNC machine tools, waterjet, and other machines to produce custom parts for robotic automation systems.